Wednesday 31 August 2022 Charity Dinner with D2B Concert
On 31 August, at the Osteria dei Poeti in Piazza Malatesta in Rimini, there will be an evening of music and charity with the cardiologist musicians Doors to Balloon.
The evening will be dedicated to raising funds for the Project in Zambia, gli Asili di Santina Gusmini, currently in progress, to give Zambian children in the most disadvantaged
villages in the north east of the country a kindergarten and a trained teacher.
Access in Piazza Malatesta is free. If you would like a seat at the Osteria dei Poeti for the dinner, at a cost of euro 20,00 p.p., please make a reservation by writing us an email or calling the Osteria. Thank you in advance for your support.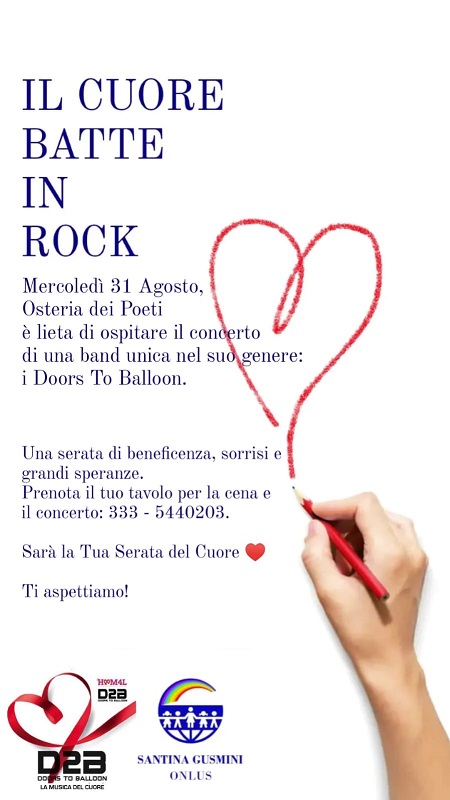 See you Wednesday 31.....