The euro devalued and the Zambian Kwacha revalued.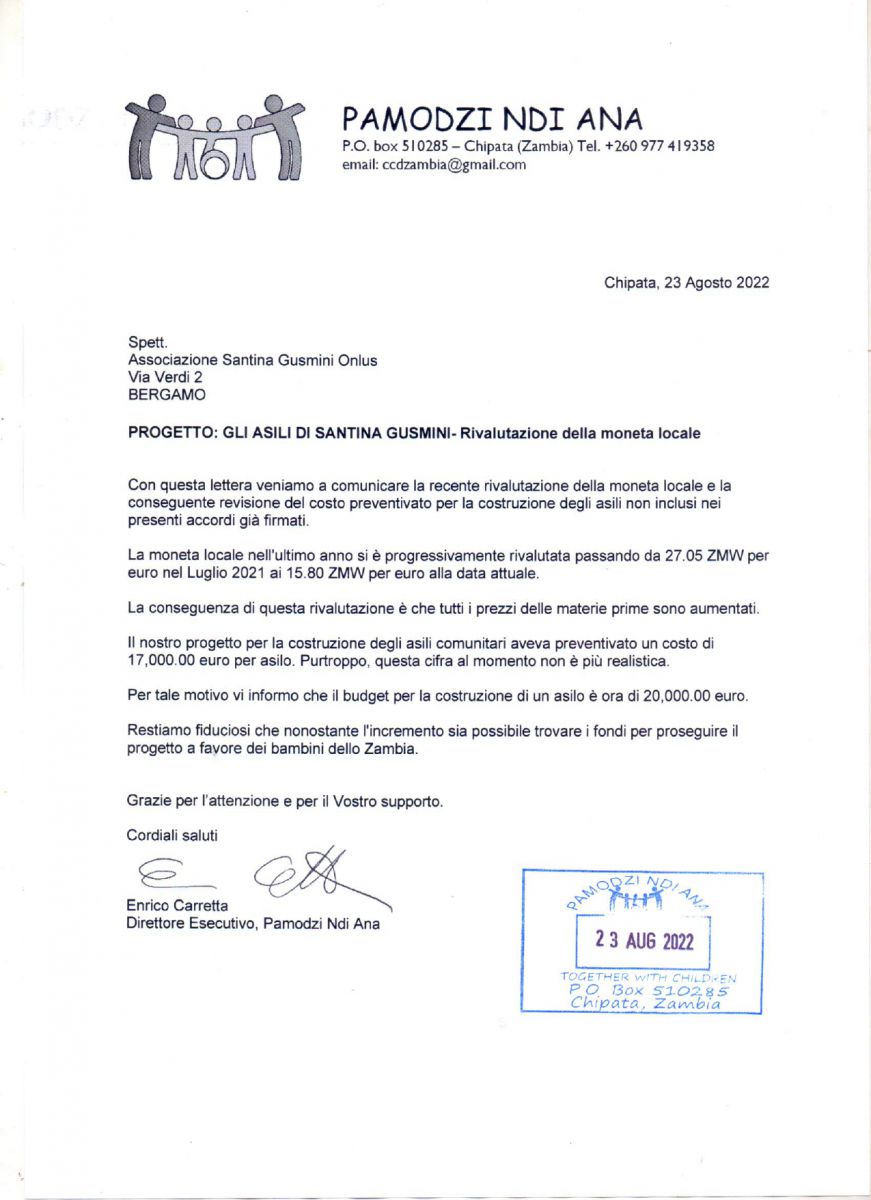 Attached you can see the document sent to us by our contact in Zambia, Mr. Enrico Carretta. While the euro has depreciated by about 15 per cent against the dollar since the beginning of the year, the Zambian currency, after the August 2021 elections that ended with the surprising victory of the opposition, made up mainly of new and young politicians, has benefited from this innovative push and has appreciated by 40 per cent.
This led to a significant increase in the prices of building materials and, of course, salaries and any imported products. As a result, if for the part of the contract we signed, the first 60,000.00 euro, we were able to maintain the agreed prices, because we had largely already ordered the materials and paid the teachers for the first year of training, it is no longer possible for Enrico to build a kindergarten at 17,000.00.
The cost for future construction will therefore rise to 20,000.00.
For the sake of transparency, we announce this in advance and publish it as usual.